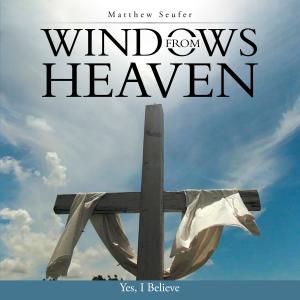 The Bible, Luke 4:10, states, "For it is written: 'He will command his angels concerning you to guard you carefully.'" When the world seems to be falling apart, people seek guidance and inspiration.
"Windows from Heaven" can provide people with uplifting messages about faith, natural beauty and imagination. This coffee table book uses religion to see beauty in the common things of life. By using his camera as his voice, Matthew Seufer sheds the light of love and friendship to his readers.
For many years, Seufer has possessed a desire to share his sightings of angels in the world around him. These sightings have given Seufer happiness, joy and peace; his goal is to share these feelings with others. Seufer lives in South Carolina and finds inspiration from the world around him.
"Anyone can have a personal relationship with God," Seufer said. "These images help share with others my experiences with God and His angels. "
"I am proof that God chooses ordinary people to...